promotional products by newdog



Pick a Product
calculate a price
Place an Order



Use our
Price Calculator
for custom pricing

Our Prices
include*
Delivery & Setups!





Calculate a Price
create a Quote
Place an Order



403-275-2336
QUESTIONS
800-563-4073
newdog is an award winning Calgary based promotional products distributor and clothing silkscreener with customers across Canada!
newdog inc can put your logo on almost anything. What you see on our website is just the tip of an almost unending source of possibilities. Our job is to match our customers product needs with the best product options available.
We go to great lengths to ensure our vendors are industry leaders who work as hard as we do for the success of our customers next promotional products project. Product quality, pricing and guarantees must be industry best and meet our high standards.


Ideas
Click Image for Details
At newdog we believe our job is to find the best product for our customer's budget. A product that our customer's are proud to give to their customers and looks great! Because there is no end to promotional products - there's always something new, let newdog work with you on finding your next great promotional product. newdog is a member of PPAC and PPAI.
Programs
Click Image for Details
Looking for a company awards program? We'd like to talk to you about that. Developing and managing unique award programs based on our customers' requirements is our focus with each and every program we design. Award program should be valuable to your employees yet simple to interact with - which is our design model. We want each and every awards program to be a success!
Graphics
Click Image for Details
Our experienced in house graphics team is available to create layouts and designs, advise on colors and imprint methods for your product selections. With 25+ years of graphic design experience, we have a good idea of what works and what doesn't work when imprinting any number of promotional products and numerous imprint methods. You can trust newdog to create a design that will make you proud!
Webstores
Click Image for Details
newdog design and manages webstores for our customers and can do the same for you! Using a Pop Up store model we can offer the complete package including design, management fulfillment and a secure pay cart if required. Depending on your requirements we may have the solutions you have been looking for you!
newdog inc has Home Based sales positions available for experienced Direct Sales Professionals. We are looking to connect our services and products to customers in your local area. This is a 100% commission position with full access to our web based sales platform, our 30+ years of experience and one on one sales support. Plus our web based training, email programs and more are available to the sales pro looking to sell our product line. If interested click More Info.


I called Bernie from New dog on a Thursday before a long weekend with a task that no other promotional company was willing to complete for my deadline. Bernie was polite, friendly, efficient and also made me laugh. If you ever need anything for your company this is the place to order from, the customer service is amazing and its stress free as they handle every little detail.
Ashleigh Sherrer
September 09, 2021

t-shirt and polo shirt are good quality printing is great Ryan is very helpful

New Dog does great work and is always up for the challenge of indulging our weird merch ideas and helping us find some great options.
Simon MacLeod
August 24, 2021

Wow what a pleasure to work with Ryan from Topdog. I been using a different printing company for years printing shirts for my Martial Art Events, after they informed me a week before the event that they wouldn't be able to make it in time. In panic I started calling all the printing companies in town to see if anybody could fulfill the order. Thankfully Ryan answered the phone, I sent him all the images and chosen a shirt style online. 20 mins later it was all confirmed and I was able to focus on the millions other tasks for the event but could relax about the shirts.

Newdog helped me on two separate occasions. They were short notice custom orders of hats and shirts. The customer service was friendly and the timeline to delivery was prompt. Couldn't be happier with the final products and I will definitely go back for more orders.
Mark Edgar
August 12, 2021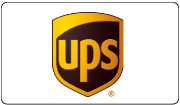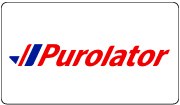 If you'd like us to work with you on your next promotional products project or if you have questions about our many services please contact us.