promotional products by newdog



Pick a Product
calculate a price
Place an Order



Use our
Price Calculator
for custom pricing

Our Prices
include*
Delivery & Setups!





Calculate a Price
create a Quote
Place an Order



403-275-2336
QUESTIONS
800-563-4073
newdog is an award winning Calgary based promotional products distributor and clothing silkscreener with customers across Canada!
newdog inc can put your logo on almost anything. What you see on our website is just the tip of an almost unending source of possibilities. Our job is to match our customers product needs with the best product options available.
We go to great lengths to ensure our vendors are industry leaders who work as hard as we do for the success of our customers next promotional products project. Product quality, pricing and guarantees must be industry best and meet our high standards.

Ideas
Click Image for Details
At newdog we believe our job is to find the best product for our customer's budget. A product that our customer's are proud to give to their customers and looks great! Because there is no end to promotional products - there's always something new, let newdog work with you on finding your next great promotional product. newdog is a member of PPAC and PPAI.
Programs
Click Image for Details
Looking for a company awards program? We'd like to talk to you about that. Developing and managing unique award programs based on our customers' requirements is our focus with each and every program we design. Award program should be valuable to your employees yet simple to interact with - which is our design model. We want each and every awards program to be a success!
Graphics
Click Image for Details
Our experienced in house graphics team is available to create layouts and designs, advise on colors and imprint methods for your product selections. With 25+ years of graphic design experience, we have a good idea of what works and what doesn't work when imprinting any number of promotional products and numerous imprint methods. You can trust newdog to create a design that will make you proud!
Webstores
Click Image for Details
newdog design and manages webstores for our customers and can do the same for you! Using a Pop Up store model we can offer the complete package including design, management fulfillment and a secure pay cart if required. Depending on your requirements we may have the solutions you have been looking for you!
newdog inc has Home Based sales positions available for experienced Direct Sales Professionals. We are looking to connect our services and products to customers in your local area. This is a 100% commission position with full access to our web based sales platform, our 30+ years of experience and one on one sales support. Plus our web based training, email programs and more are available to the sales pro looking to sell our product line. If interested click More Info.


Ordered some merch for the Chemical Engineering department at the University of Calgary and Newdog offered us the best price by far and delivered the merch well ahead of time! The final product turned out great and Ryan and the team were a treat to work with! Will definitely continue working with them in the future and will encourage other departments to do the same.
Nikhil Sharma
April 15, 2021

We have worked with Ryan at New Dog several times over the last 20 years. Great Service, High Quality Products and we have always been very happy. I highly recommend using them next time you need any promotional products for your company.
Michael Kennedy
April 02, 2021
Our company, Nemco Lubricants + Solutions have been dealing with newdog for many years now. Their product quality and level of service have always been excellent. I'd recommend them to anyone needing a solid, reliable corporate supplier. Mary has been a pleasure to work with.
Heather Hammel
March 26, 2021

Newdog has been providing us with our school t-shirts and sweatshirts for about 3 years now and they have been a dream to deal with. Ryan has been our rep, and he is knowledgeable, professional and completely on the ball. All of his recommendations of products has been spot on for our kids, and the quality of the shirts and printing has been outstanding. The online shirt store Newdog sets up is very user friendly. Highly recommended.
Laura Allingham
March 08, 2021

Working with Ryan and the team from newdog has been a highlight each of the weeks he calls to harass me about the many things I have not gotten to. Despite having to work with my scattered attention, they always deliver an amazing product. I would not consider going elsewhere. Ryan has even supported our many charitable endeavors providing face masks for kids in need at a time many others have had to decline support. Truly a stand up team.
Christine McCaig
March 17, 2021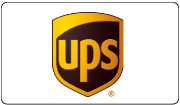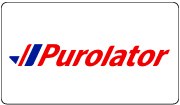 If you'd like us to work with you on your next promotional products project or if you have questions about our many services please contact us.