newdog promotional products



Pick a Product
calculate a price
Place an Order



Use our
Price Calculator
for custom pricing

Our Prices
include*
Delivery & Setups!





Calculate a Price
create a Quote
Place an Order



403-275-2336
QUESTIONS
800-563-4073
newdog is an award winning Calgary based promotional products distributor and clothing silkscreener with customers across Canada!
newdog inc can put your logo on almost anything. What you see on our website is just the tip of an almost unending source of possibilities. Our job is to match our customers product needs with the best product options available.
We go to great lengths to ensure our vendors are industry leaders who work as hard as we do for the success of our customers next promotional products project. Product quality, pricing and guarantees must be industry best and meet our high standards.

Ideas
Click Image for Details
At newdog we believe our job is to find the best product for our customer's budget. A product that our customer's are proud to give to their customers and looks great! Because there is no end to promotional products - there's always something new, let newdog work with you on finding your next great promotional product. newdog is a member of PPAC and PPAI.
Programs
Click Image for Details
Looking for a company awards program? We'd like to talk to you about that. Developing and managing unique award programs based on our customers' requirements is our focus with each and every program we design. Award program should be valuable to your employees yet simple to interact with - which is our design model. We want each and every awards program to be a success!
Graphics
Click Image for Details
Our experienced in house graphics team is available to create layouts and designs, advise on colors and imprint methods for your product selections. With 25+ years of graphic design experience, we have a good idea of what works and what doesn't work when imprinting any number of promotional products and numerous imprint methods. You can trust newdog to create a design that will make you proud!
Webstores
Click Image for Details
newdog design and manages webstores for our customers and can do the same for you! Using a Pop Up store model we can offer the complete package including design, management fulfillment and a secure pay cart if required. Depending on your requirements we may have the solutions you have been looking for you!

Worked with Ryan at NewDog and had amazing service. Newdog provided professional, helpful and informative service while placing an order. The product is great quality and exactly what I hoped for. They were eager to make changes to bring my ideas to life and responded very quickly. I would highly recommend using NewDog to order any personalized/promotional products.
Julia Cryer
January 20, 2021

Ryan at Newdog is very professional, courteous and accommodating. Our experience selecting product and placing our order was excellent. Our order was ready on time, and on budget. I would recommend Newdog Inc to anyone!
Ryan Dyck
January 06, 2021

Ryan and the team at NewDog are wonderful to work with! Ryan does a great job at bringing new ideas and quality products, and somehow always gets the items to us even when we are on a time crunch. I will continue to use Ryan and NewDog for all of my branding needs.
Pamela B. Brazil
December 28, 2020

Ryan and the team at NewDog were extremely helpful and quick. They took the time to understand what I needed from my custom apparel and we able to create some great looking goods within a very reasonable timeframe. I will be using them again for all of my branding needs.
Tyler McCombs
December 21, 2020

Ryan & Newdog have always been fantastic in fulfilling our needs over the many years we have dealt with them. Ryan has always provided insightful suggestions with regards to product purchases and his service has always been amazing!!
Woodcraft Kitchens
February 02, 2021

Ryan and the NewDog Team are awesome. We have ordered different items from them over the years and they always arrive on time and in perfect conditions.
Jessica Lee Wah
February 04, 2021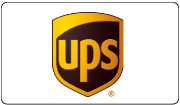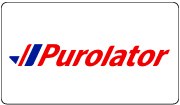 If you'd like us to work with you on your next promotional products project or if you have questions about our many services please contact us.